Psychedelic ayahuasca works against severe depression, study finds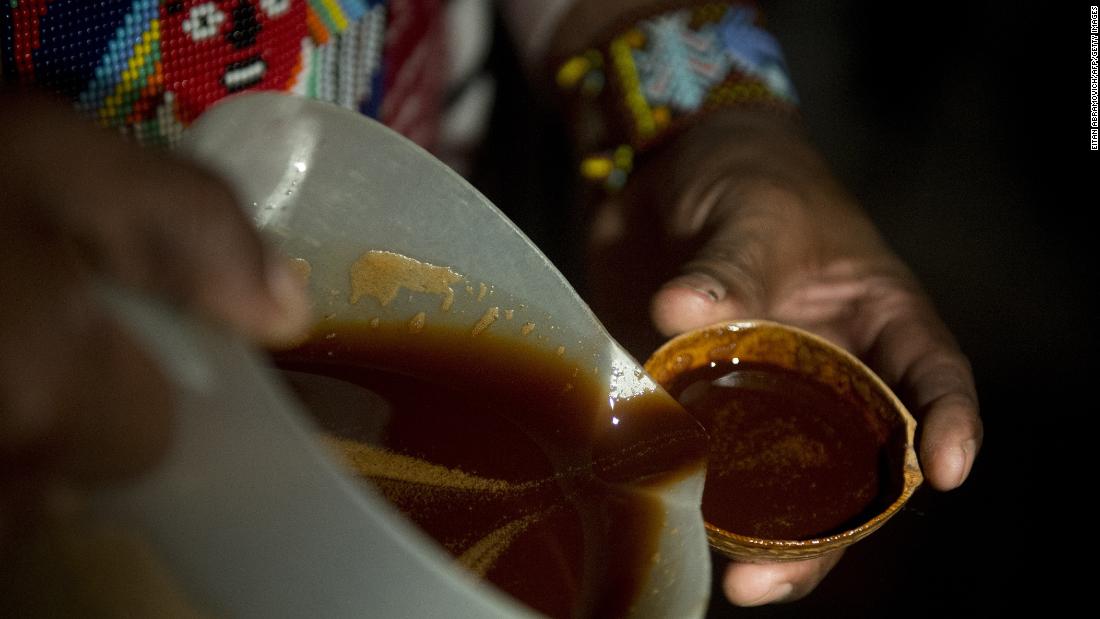 "Leon" is a young Brazilian man who has long struggled with depression. He keeps an anonymous blog, in Portuguese, where he describes the challenge of living with a mental illness that affects some 300 million people worldwide, according to the World Health Organization.
A
new study
may offer hope for Leon and others like him.
These 29 people were randomly assigned to undergo a single treatment session, in which they were given either ayahuasca or a placebo substance to drink. The placebo was a brownish liquid, bitter and sour to the taste, made of water, yeast, citric acid and caramel colorant. Zinc sulphate mimicked two well-known side effects of ayahuasca, nausea and vomiting.
Patients were monitored by two team members, who provided assistance to those experiencing anxiety during this intense emotional and physical experience.
One day after the treatment session, we observed significant improvements in 50 percent of all patients, including reduced anxiety and improved mood.
A week later, 64 percent of the patients who had received ayahuasca still felt that their depression had eased. Just 27 percent of those in the placebo group showed such effects.
Our findings support a 2015 Brazilian clinical trial on the potential of ayahuasca as an antidepressant.
Dr. Hallak and other researchers from the 2015 University of São Paulo study were part of our follow-up clinical trial.
At times, he conjured visions — dream-like scenarios that offered rare insight into the relationships in his life. At other times, Leon experienced "a feeling of ecstasy and a deep sensation of a manifesting inner spirituality."
We believe that these effects are critical to why ayahuasca works.
Participants in our study responded to the
Hallucinogen Rating Scale
, which helps translate these ineffable experiences into numbers. Participants who took ayahuasca scored significantly higher on that questionnaire than those who drank a placebo.
Those who described the most abundant visual, auditory and physical effects during their ayahuasca trip had the most prominent depression reduction benefits seven days later.
Ayahuasca is not a panacea. Such experiences may prove too physically and emotionally challenging for some people to use it regularly as treatment. We have also observed regular ayahuasca users who still suffer from depression.
But, as our study demonstrates, this Amazonian sacred plant has the potential to be used safely and effectively to treat even the hardest to treat depression.